QR codes are special barcodes that are used for many purposes: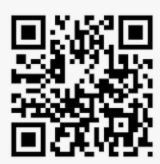 Manufacturing: track raw materials and parts, track inventory, and keep records of equipment maintenance
Retail: track inventory
Advertising and marketing: capture data from consumers
Finance: track invoices, receipts, and other documents
You can embed QR codes into your document as long as your QR code is included as an image in a Files column.
If you plan to include the QR code as part of a table (<<table_start>> or <<subitems_start>> placeholders), in your DocuGen view, make sure the Files column you specified above is selected under Settings > Table styling.
If you prefer to include the QR code in line within your document, make sure your DocuGen template includes the <<column_firstrow:COLUMN_NAME>> placeholder, where you should replace "COLUMN_NAME" with the actual name of the Files column containing the QR code (make sure you remove extra spaces on the left or on the right). For example, if your Files column is called "QR Code", the placeholder should be <<column_firstrow:QR Code>> (

not

<<column_firstrow: QR Code>> or <<column_firstrow:QR Code >>).
See this article for more information on including images in general within your document.
How about generating the QR code?
There are several apps that help you generate QR codes. Skiply is a popular monday.com app that "helps you to track monday.com items in real life".