There are two steps to this:
1. Which columns?
DocuGen allows you to specify which columns from your board will appear in your document through the Setup > Table styling (or Subitems styling):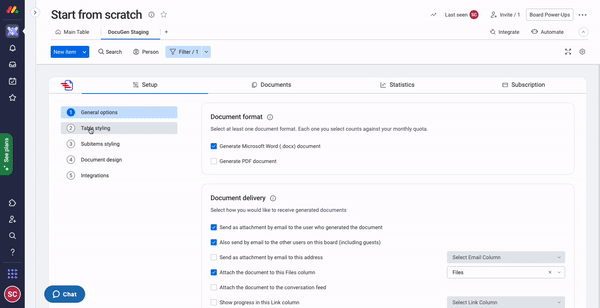 Go to your DocuGen view and click on the Setup tab at the top, then click on the Table styling sub-tab. You can select all columns or some columns.
Any changes to the settings are saved automatically.
2. Styling
DocuGen allows you almost unlimited styling options. Check out the Placeholders article for details.