DocuGen allows you to specify which columns from your board will appear in your document. It also allows you to style (format) each column as you wish.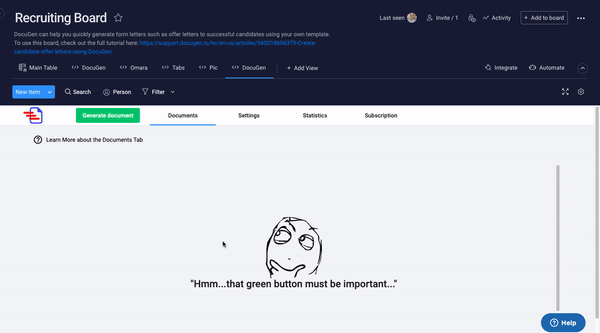 Go to your DocuGen view and click on the Settings tab at the top. Scroll down a little to the list of columns: you can select all columns or some columns. You can specify the styling (formatting) next to each column; if you don't apply any specific styling, the columns will appear in your document using your default document style.
Any changes to the settings are saved automatically.