DocuGen can generate a document that contains a full list of placeholders specific to your board, including sample data for reference.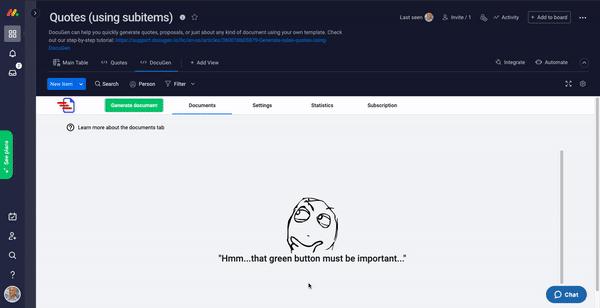 Go to the DocuGen view associated with your board or create a new one.
Go to the Settings tab
Scroll down and click on the button "Generate list of placeholders"

The placeholder document will be delivered to you depending on the document delivery options you chose, either by email, as an attachment to a Files column, and/or to the conversation feed.