DocuGen can generate a guide that contains a full list of placeholders specific to your board, including sample data for reference.

Are you having trouble generating the placeholder guide? Check the tips at the end of this article.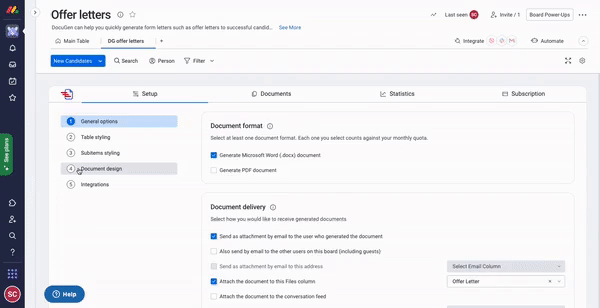 Go to the DocuGen view associated with your board or create a new one.
Go to the Setup tab
Scroll down and click on the button "Get list of placeholders for your board"

The placeholder document will be delivered to you depending on the document delivery options you chose, either by email, as an attachment to a Files column, and/or to the conversation feed.
If you're having trouble generating the placeholder guide...
Check that your profile picture is smaller than 512K. If not, please change it; here is a handy article on how to do this.
Your board must contain at least one item. DocuGen is unable to generate the placeholder guide if your board is empty.